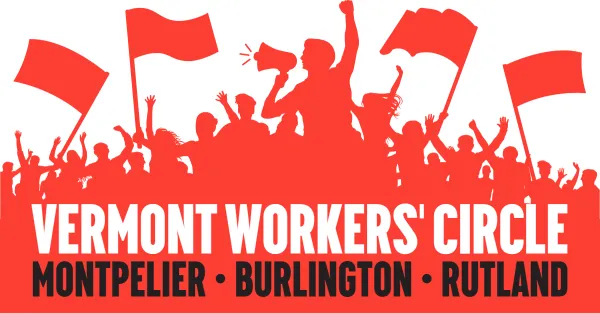 What's going on in your workplace? Are you struggling with a problem that seems impossible to resolve? Are you stuck on a grievance or with contract negotiations? Come to our Worker Circle and get the help you need!
A Workers' Circle is an informal, peer mentoring group for workers to help each other resolve workplace issues while creating a more democratic culture. Workers' Circles are open to all workers who do not have hiring, firing, or disciplining power in their workplace.
Join us in Burlington, Montpelier, and Rutland to build worker power. Register here to receive updates and reminders!